Early this year, we sat down for a team meeting surrounded by coffee, post-its and a blank whiteboard, inspired for what the year held for both our clients and our team. What feels like an hour since that meeting has actually been an entire year, and we're in desperate need of fresh coffee, a shower and a well deserved break.
2019 has been a hugely formative year for us, both in terms of the work we've completed for our clients, as well as what we've achieved as a company. It's fortuitous that we work in the tech industry, because synonyms of tech are the perfect way to describe our year: we've spent the year chasing the best ways to run the business to improve our processes technically, we've increased our technical knowledge and capabilities expodentially, and we're obsessed with new technology and what it means for the future of the work we do.
In our work, projects tend to be long term with regular small milestones, instead of having notable wins that are worth sharing as they happen - it's a rewarding internal structure, but it makes it challenging to share what we've achieved (read: toot our own horn). In light of that, we sat down this week and discussed our year - our hectic, rewarding, formative year - and thought we'd share our highlights with you.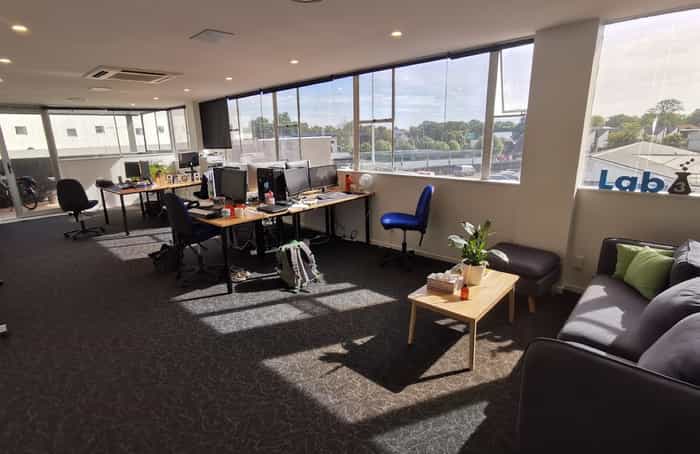 01. We moved into our own office
For over two years we worked from Greenhouse, home to a bunch of like-minded, diverse businesses based in the heart of the innovation precinct. When Greenhouse closed its doors, it prompted our move to a space that suited our growing business. In May, we moved into our bright and productive new home on Victoria Street.
This move put the last four (four!) years of business into perspective, and was a real milestone for us - our own space means we can work when and how we need (for Chris, that's at midnight, shirtless and surrounded by pizza), and invite our clients into our space to facilitate workshops. It also means we have to empty the bins ourselves and remember to water the plants. Pluses and minuses.
02. We welcomed Tom to the team
Our Lab3 team of 4 became 5 in March this year - expanding our team from the four original friends and co-founders, to having our first employee. Tom has not only bolstered our capacity and speed of delivery, he's shaped the way we work and improved our processes, and keeps us all in line. On ya Tom.
03. We geeked out at the Canterbury Tech Summit
We're big fans of Canterbury Tech, and a highlight of our year was attending their Summit in September. Hearing from New Zealand's brightest minds and technology advocates blew our socks off, and was all we could talk about in the days following.
Our speaker highlights were Stephen Scheeler, Chief of Facebook for Australia and New Zealand, and - of course - Nigel Latta, New Zealand psychologist and all round legend. See you there in 2020!
04. We've leveled up in our client work
This year we focused on scaling up our work and solving epic challenges for our clients, rather than only smashing out shorter term projects. As we grow, so do the scale of our projects and the length of time we work on them for: it's a work smarter not harder (well, sometimes harder) dream we're chasing, and we definitely achieved a level up on that goal this year.
On a personal level, it's been really affirming to have our clients trust us and be excited with us during this stage in the business - taking a punt and choosing us to develop their ideas has increased our technical knowledge and allowed us to become experts in a variety of fields. We'll leave you on a cliff-hanger for 2019 and share these projects with you in the new year.
05. We went on a Lab3 family holiday to Japan
Like all forward-thinking companies, we believe in taking a break to reset and get inspired. Unlike other companies, we decided to all do it at the same time, all together. We left the brand new office in the safe hands of Tom and travelled around Japan with our partners for 3 weeks, leaving cold Autumn for hot Spring.
It wasn't without its challenges - sending emails while roaming the streets of Tokyo and completing project deadlines while on a Hello Kitty bullet train was definitely a new style of remote working for us, but it was well worth it for the onsen experiences and endless ramen (if you know, you know).
(Again, on ya Tom!)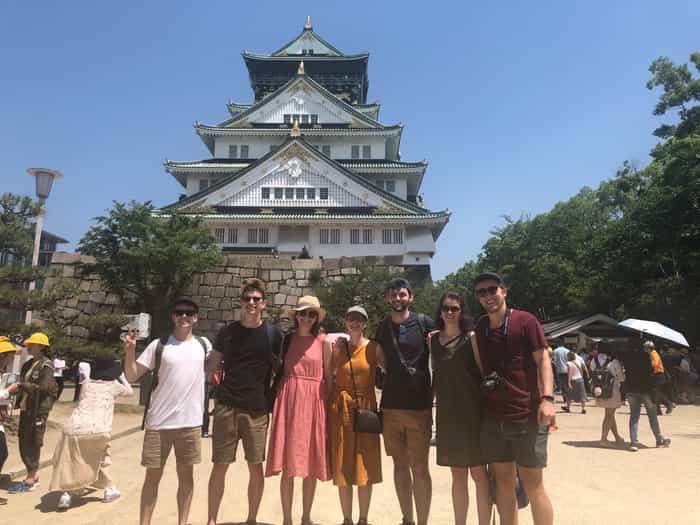 And...
Though our favourite kids' show Fanimals wrapped up this year, we're really proud of the impact the show had on Tamariki throughout the country. Here's a Delightful summary from Emily Writes on the impact on the show (and a delightful shout out to the app in there too 😏)
It's been a year of late nights, endless meetings and hard work - and we know we're not alone in that. We're surrounded by like-minded business owners and people like yourself that are doing excellent, meaningful mahi all while expelling endless enthusiasm: we salute you, and hope the new year brings you cold beers, sleep-ins, an empty inbox and clean code.
Meri Kirihimete from the Lab3 team!